Prayer Resources
Just a Thought... from Fr. Dan
Dear Friends,
In the Principle and Foundation of his rule, St. Ignatius reminds us that all we will need to face life's challenges is given to us at the time of our Baptism. It's too bad the apostles didn't realize this when they asked Jesus to increase their faith. In the way that he answers, we recognize that it is not about increasing our faith with which we need to be concerned, but rather using it. This week, the prophet wonders why God hasn't answered him only to discover that he hadn't looked deep enough for the answer. When we work on our faith daily, we hear His voice a little more! Don't be afraid to dig deep!
In Him,
Fr. Dan
---
---
Notre Dame has put out a spiritual toolkit that might be helpful to you during this time!
A Spiritual Toolkit you might find prayerful and interesting
Download your copy here! 
Acts of Spiritual Communion
It has long been a Catholic understanding that when circumstances prevent one from receiving Holy Communion, it is possible to make an Act of Spiritual Communion a source of grace. Spiritual Communion means uniting oneself in prayer with Christ's sacrifice and worshiping him in his Body and Blood. The most common reason for making an Act of Spiritual Communion is when a person cannot attend Mass. Acts of Spiritual Communion increase our desire to receive sacramental Communion and help us avoid the sins that would make us unable to receive Holy Communion worthily.

A Prayer for Spiritual Communion
My Jesus, I believe that you are present in the Most Holy Sacrament. I love you above all things, and I desire to receive you in my soul. Since I cannot at this moment receive you sacramentally,
Come at least spiritually into my heart.
I embrace you as if you were already there And unite myself wholly to you.
Never permit me to be separated from you. Amen.
The Jesuit Post - There are many great spiritual articles dealing with life in the light of our faith.
Weekly reading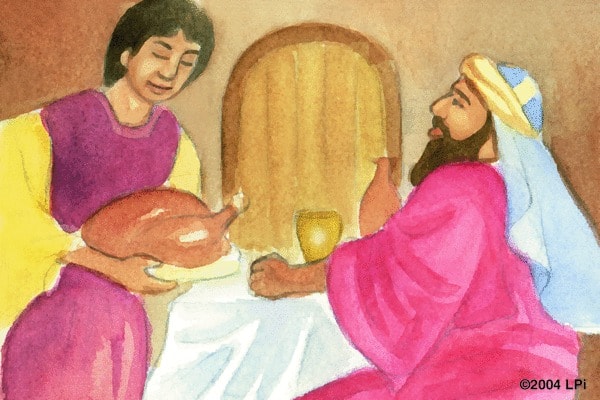 Weekly reading
Readings for the week of October 2, 2022
© Liturgical Publications Inc