Prayer Resources
Just a Thought... from Fr. Dan
Throughout the prayer of our Liturgy, we are reminded, as we ask God to bless us with peace and unity, of the importance of those gifts in our lives. To live united in heart and mind is to live in peace. That, indeed, is the goal of every human heart. Our Triune God is the very image and essence of peace and     unity. The love the Trinity shares is poured over us through grace. When we intentionally live in the peaceful stability God offers in Christ, His Son, the Spirit helps us understand what joy truly is!
In Him,
Notre Dame has put out a spiritual toolkit that might be helpful to you during this time!
A Spiritual Toolkit you might find prayerful and interesting
Download your copy here! 
Acts of Spiritual Communion
It has long been a Catholic understanding that when circumstances prevent one from receiving Holy Communion, it is possible to make an Act of Spiritual Communion a source of grace. Spiritual Communion means uniting oneself in prayer with Christ's sacrifice and worshiping him in his Body and Blood. The most common reason for making an Act of Spiritual Communion is when a person cannot attend Mass. Acts of Spiritual Communion increase our desire to receive sacramental Communion and help us avoid the sins that would make us unable to receive Holy Communion worthily.

A Prayer for Spiritual Communion
My Jesus, I believe that you are present in the Most Holy Sacrament. I love you above all things, and I desire to receive you in my soul. Since I cannot at this moment receive you sacramentally,
Come at least spiritually into my heart.
I embrace you as if you were already there And unite myself wholly to you.
Never permit me to be separated from you. Amen.
The Jesuit Post - There are many great spiritual articles dealing with life in the light of our faith.
Weekly reading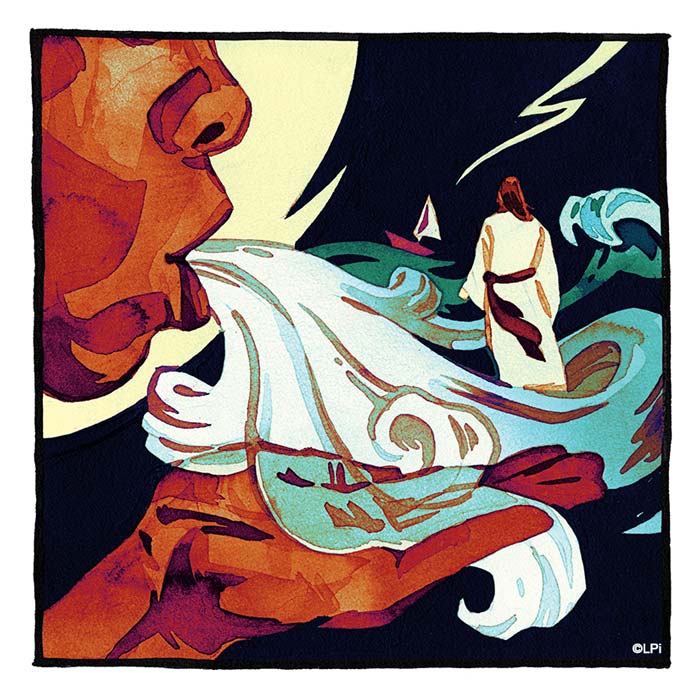 Weekly reading
Readings for the week of June 4, 2023
© Liturgical Publications Inc